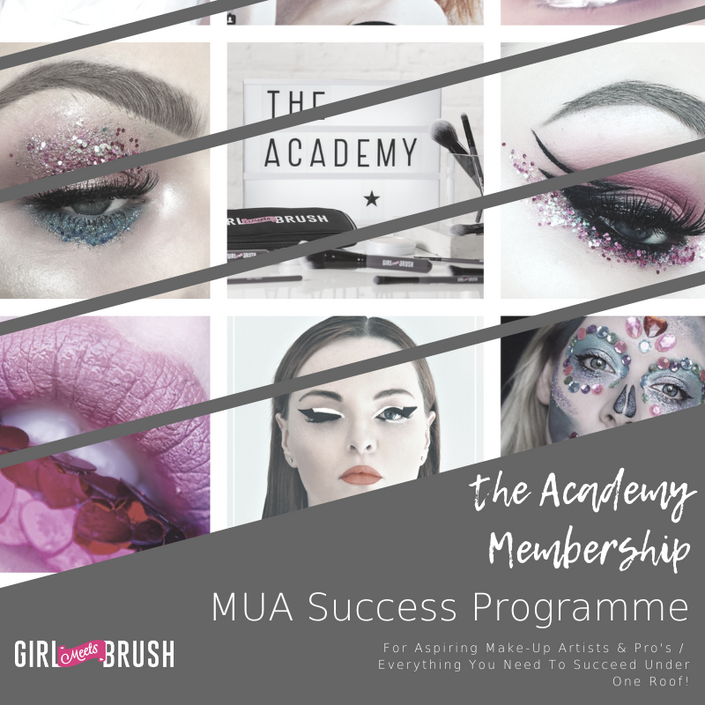 MUA Success Programme - the ACADEMY Membership - Access All Areas
Ultimate Guide To A Career in Make-Up Artistry & Setting Up Your Own Business - Become That 'GO TO' MUA In Your Area!
Watch Promo
Enroll in Course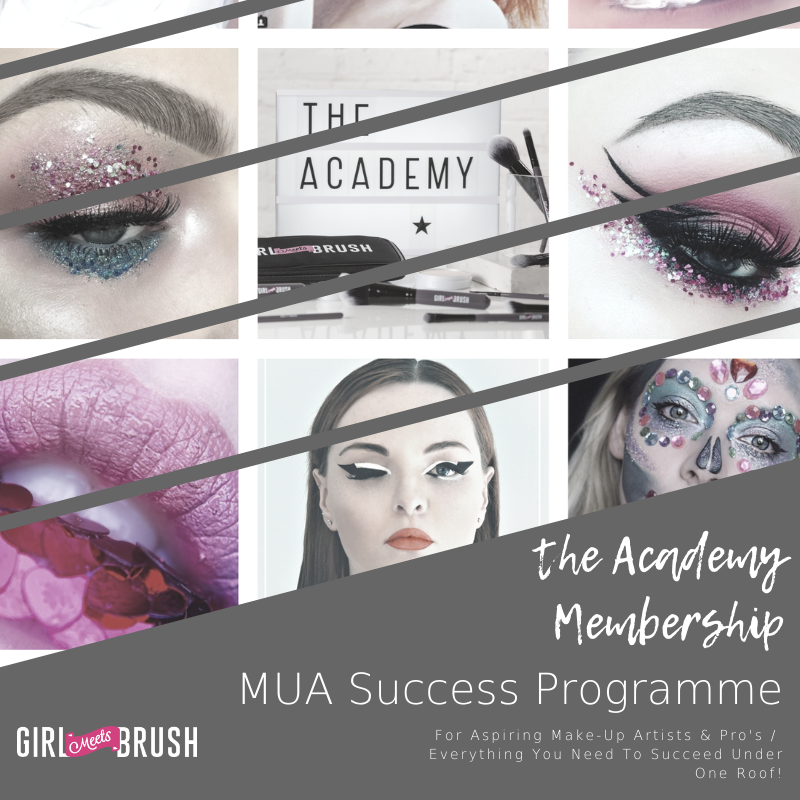 Trial Offer Ending Soon
Welcome to our MUA Success Programme - the Academy Membership.
This is where you can find all of our Online High End Training & Incredible Support in one place. Making it straight forward & flexible for you to get the success you deserve! We have placed our Accredited Make-Up Course along with all the Opportunities as well as Masterclasses within the Membership too, making it an all round Success Programme.
Get your Accredited Certificate in Make-Up plus all the Industry/Business Training & support you need to be a success!
Whether you're here as a complete beginner, or you have recently started out in the industry & need to boost your confidence to get that business earning you a full time income. The Academy will give you a Power Guide to the industry, alongside the Essential Skills and Knowledge you need to become a Successful Make-up Artist!
Learn How to Really Stand Out from the Crowd!
Avoid the Mistakes Made by so Many When Starting out in the Make-Up Industry.
Build the Skills You Need & Gain More Confidence
Understand How to Make an Impact & Stand Out
Learn How to Build Up Your Client Base
Start Making Your Full Time Income as a MUA
Become that 'Go To' MUA That is Booked Out Month After Month!
Get Feedback on Your Work
Publication to Fashion Week, Events, Photoshoots & Pro Team Opportunities
Livestreams & Group Support Calls
Plus much MORE!
I'm Lynne Mills Celebrity MUA & Founder of Girl Meets Brush /the Academy & here we focus on not just the skills you need to become a make-up artist but what you need to be successful!

When I started as a Make-Up Artist I found it all so overwhelming on how to build my business & just felt everywhere I looked everybody else seemed to be doing better than me!
Then I found the best way to really stand out & create a successful business, so much so I managed to go Full Time & leave my job within 6months! I've never looked back, created multiple successful businesses, set up my own award winning bridal make-up team, worked as a celebrity make-up artist, had shoots that have been featured in Vogue & have even had worldwide beauty product launches since then!
In the Academy I go through the key ways for you to do this & how to really get the best head start. Get the make-up skills you need, understand your own Style as a MUA & get your signature look nailed!
Create that amazing portfolio that will have people falling over themselves to book with you! Focus on your Market & Ideal Client, as well as how to get yourself out there & build your confidence!

So whether you are just thinking of becoming a Make-Up Artist & you're taking those first steps or already started & just trying to make it in the industry, then this is for you!
Now what I hear so much of the time is this -
"I feel like my make-up isn't good enough" & "I don't have enough confidence in myself"
or
'How do I get bookings, how do I get myself out there & promote myself on Facebook/Instagram"
plus
"I don't know where to start with getting my website up & running, pricing myself, networking to getting my portfolio looking good"!
These are all common questions along with just - 'how to I get started!?'
As I've said I've been there myself, not sure on direction & how to get out there, thinking 'how do so many others do this'?
So this is where I thought out a solution & share my experience to knowledge on how to really build a successful business & career as a MUA for all aspiring new make-up artists (total beginners too). Getting things off to a flying start for you!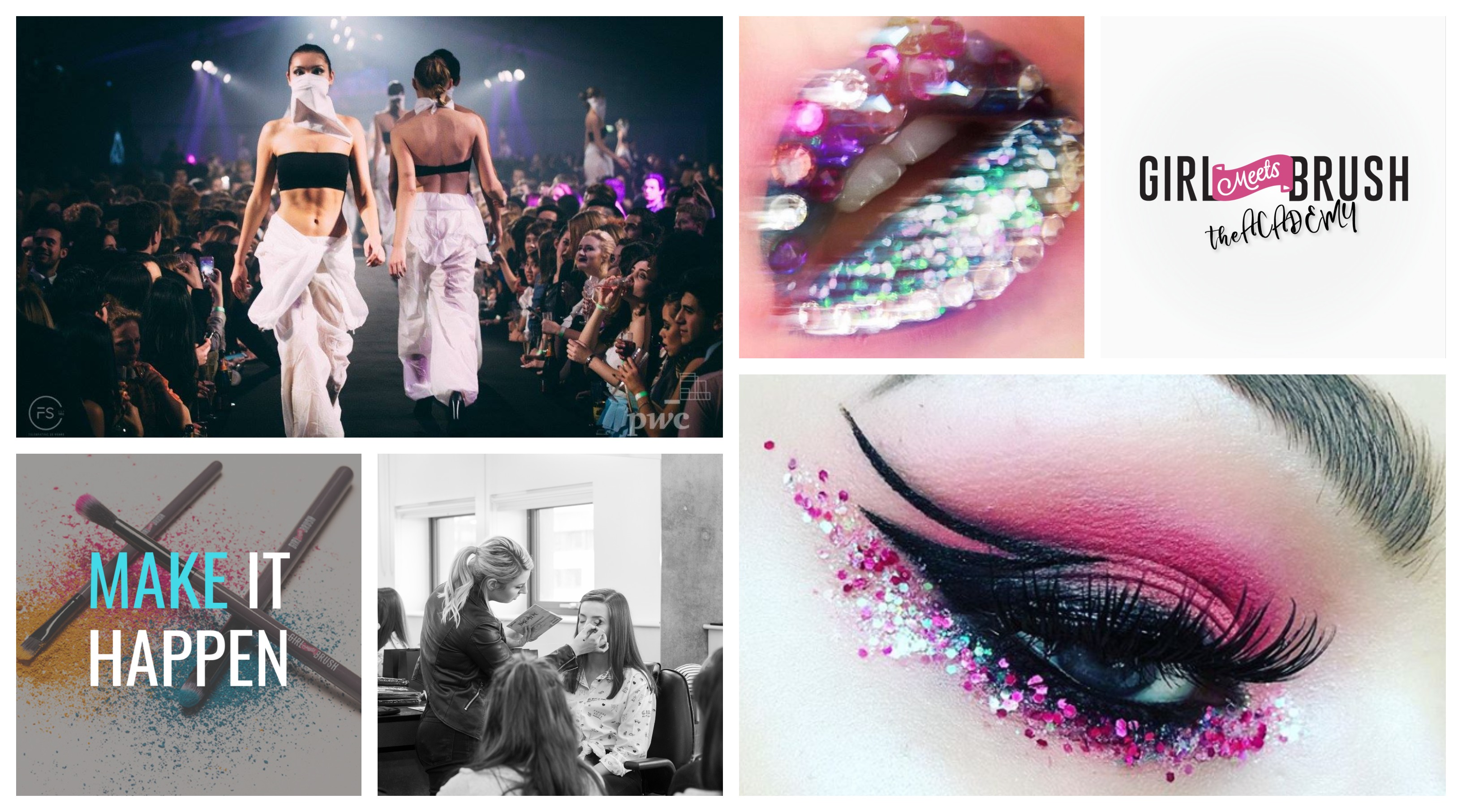 Within the Success Programme & Academy Membership we have a full bank of trainings from creating amazing make-up looks with the latest trends & skills & I as mentioned have placed our Signature full Accredited Online Make-Up Course 'Becoming A Successful MUA' within the membership too.
Alongside our business courses designed for MUA's to set up their successful businesses, which are continuously updated, plus a dedicated Facebook Group for Support & Feedback.
What is Included in the MEMBERSHIP?!

Firstly of course our Signature Full Certified & Accredited Online Course 'Becoming A Successful MUA'!
This is CPD Certified to assure the high standard of quality & integrity of the Training provided throughout the course.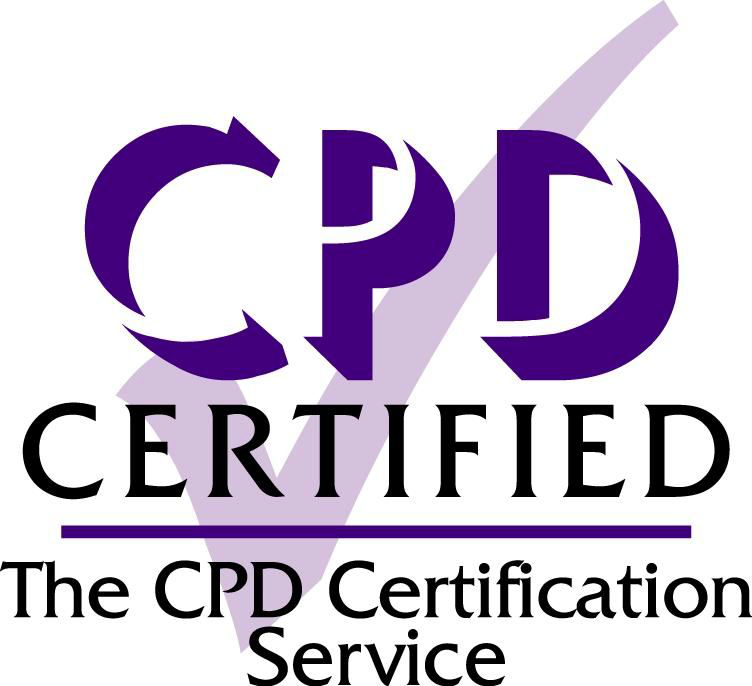 Also accredited by the International Council of Online Education Standards to ensure an exceptional level of Online Training.
This really packs in everything you need to know to become a working MUA & is also a great addition to those that have already trained.
We run theory side on how to understand Skin to Foundation, Contouring & Colour Theory. Then Face Shapes, Eye Shapes & Brow Correction, all condensed into an every day working guide that leaves out all the fluff & just gives you what you need
We have amazing Video Tutorials breaking down technique for you, so you can apply the perfect foundation, contour, highlight, blush, apply smokey eyes, plus eyeliner flicks, to shaping brows & applying lip.
Also we run through full looks as well such as creating that Natural Beauty look for Bridal as well, then a Classic Vintage style to also creating a more dramatic Special Occasion Make-Up.
We also have a section on starting out in the Industry to then working out your Goals & Success for the next 12 months.
Finally we have our Photo Shoot Brief, where you will have the opportunity to set up your own shoot & submit your work to be published with our Media Partners (this is selected on an ongoing basis). We will be setting the next Publication Opportunity very soon!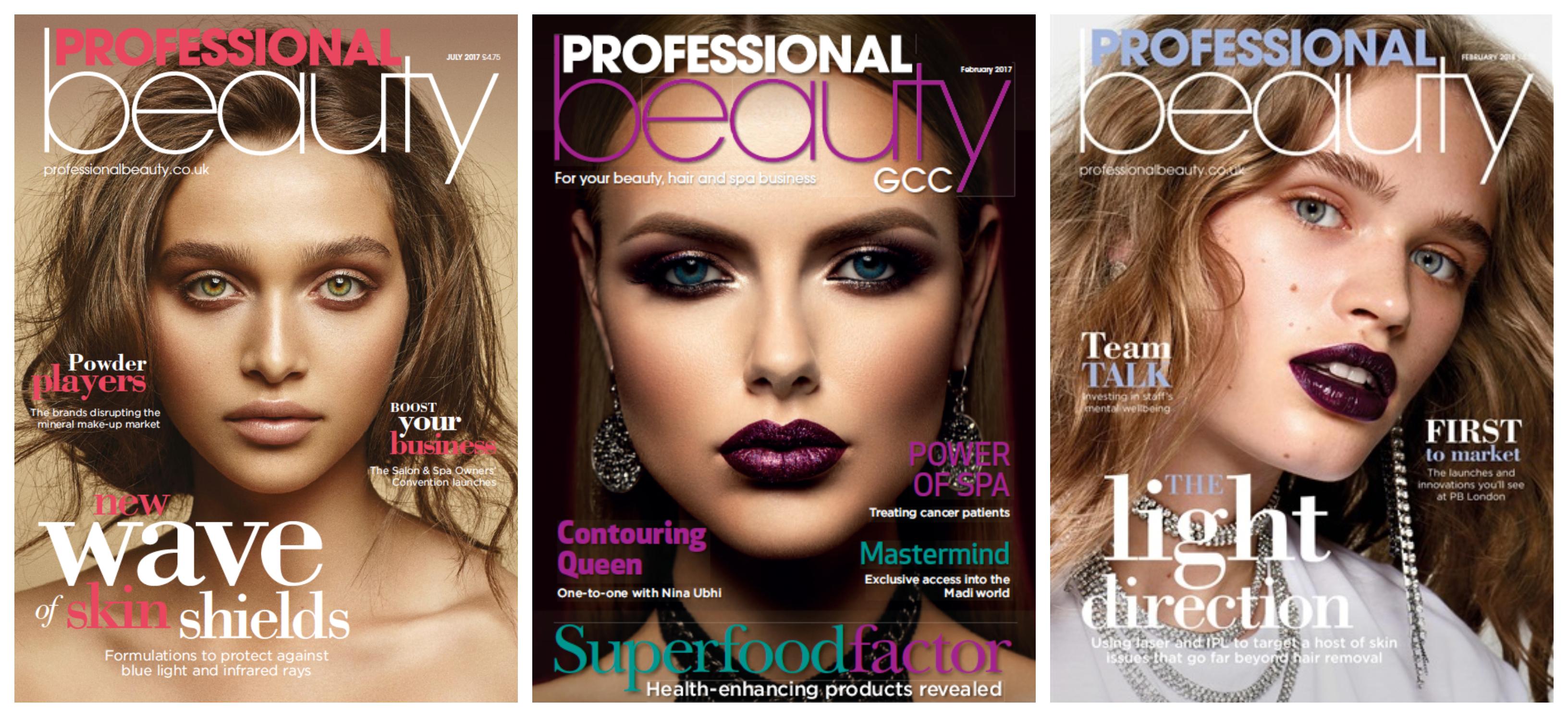 Testimonial - "Lynne herself and her amazing Academy have given me the confidence and inspiration to be the best makeup artist I can be and put myself out there. Without Lynne I wouldn't be filling my diary as quickly as I am as she inspires me, challenges me and advises me! I know it is not only me she has helped, but many girls starting in the industry as well." - Shannara
PLUS you have Free Access to our Live Masterclasses & Support Sessions that take place Monthly with our Private Community for the Academy!
Additional Opportunities!
Challenges are held throughout the year as well on an ongoing basis & suitable for all levels (beginners too) This is in addition to our Publication Opportunities.
Our Make-Up Brush Sets have been sponsors of the team backstage at Fashion Week in London & here is some recent work from our Students in Feb 2020! We will continue to grow & add to these all the time with many more opportunities coming up for 2020/2021.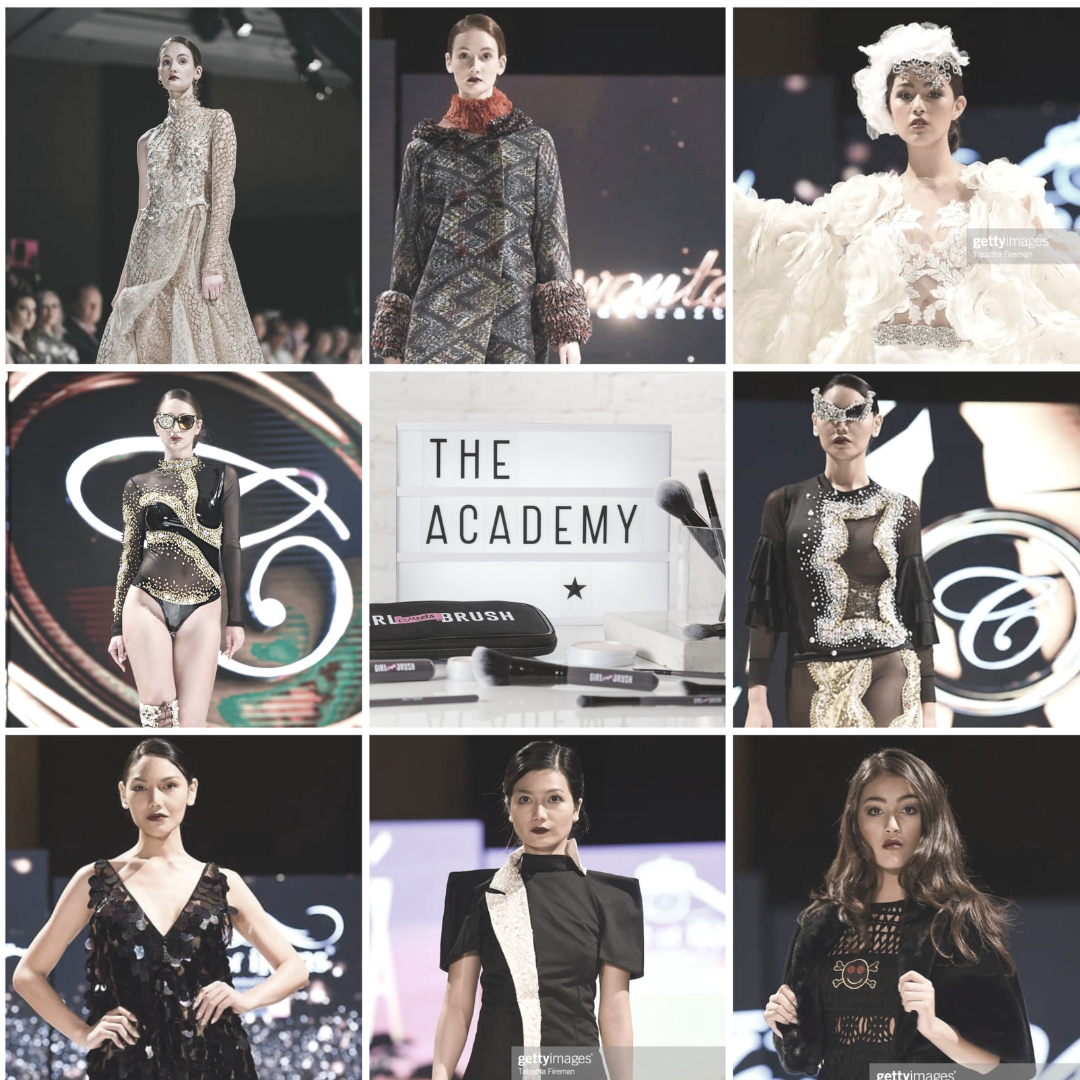 So this really does just go to show the type of opportunity the Academy can bring!
This is completely optional of course & not essential to put yourself forward for in order to pass any of the courses, we will be sharing exclusive backstage footage that all our students can benefit from.
You also have full Access to all our Business Courses which are a GAME CHANGER in getting yourself out there & starting up, to also turning that business around & making it a success!
Become that 'Go To' MUA & be booked out month after month!

Everything from how to Target your Clients, working on your Confidence & Mindset, getting Regular Bookings, understanding how to use Facebook/Instagram Advertising to creating Content that really works!
Also how to put together amazing images for Instagram & creating Social Media Content.
Getting Editorial Coverage, how to Network within the industry, create an amazing Portfolio & basically get Ahead of the Game! This is updated regularly with new trainings & is constantly being revised.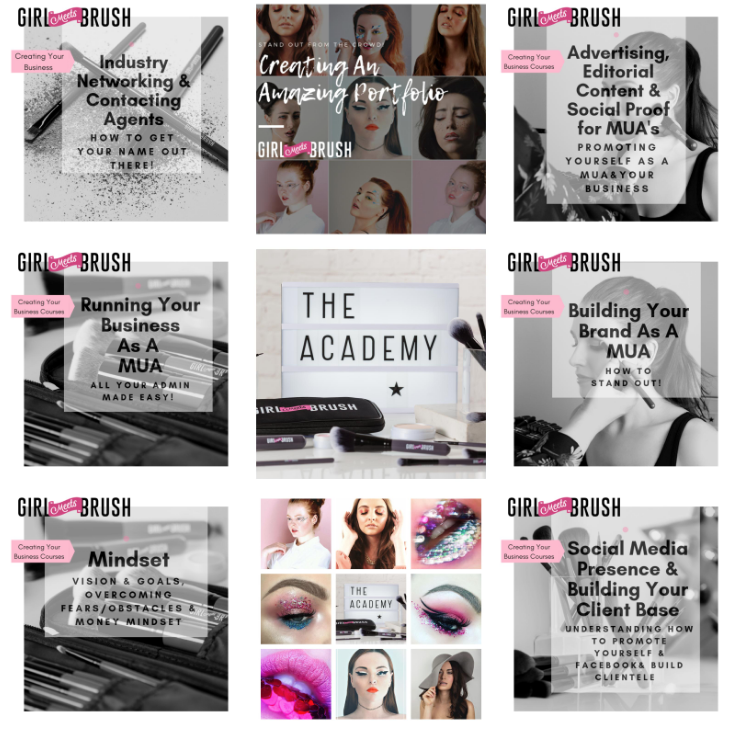 We have our other support resource MUA, Blogger & Influencer Collaborations too & are currently collaborating with Experts Bethany Williams aka @Whatshedidx on Instagram looks & gaining presence to taking amazing pics, also MUA Amber Buchanan on creating 'Wearable Trends' & perfecting the Cut Crease, plus top celebrity & Fashion MUA Abbie May Hopkins!
As well as many more coming soon & these will be updated regularly!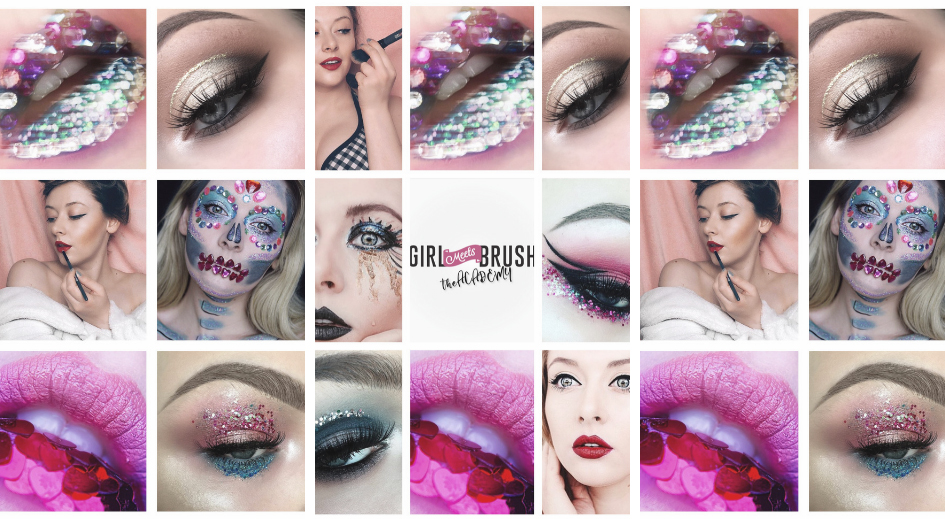 Plus be part of a growing community on Facebook where we will have new focused weekly threads for you to post your work & get direct feedback from myself & my team.
You will also have Resident & Guest Experts too where you can ask your questions & get extra advice.
Plus Live Support Group Calls & Livestreams too!
There will be weekly focused challenges to help really push yourself as well!
So get the best head start at creating that successful career & gaining the confidence you need with your make-up skills & then understanding how to get yourself out there, with all our trainings that makes it super simple for you!

Sign up on Trial & then it is £9/$11 Per Fortnight or £18/$22 per month (cancel anytime with no obligation) & you get Access to our Academy Accredited Make-Up Course as well as our Business Courses, Collaborations & Opportunities that can get your business up in running as a make-up artist in just a few months!
Our membership areas are all updated monthly with new videos & trainings, there is everything on how to get started & be successful, how to get those bookings coming in month after month, plus how to boost your confidence & get things right from the start, as well as make-up skills & latest trends.
You are basically receiving training worth over £1100 (over $1200!) within this incredible Membership Package.

You can see the Value Below of what you are receiving.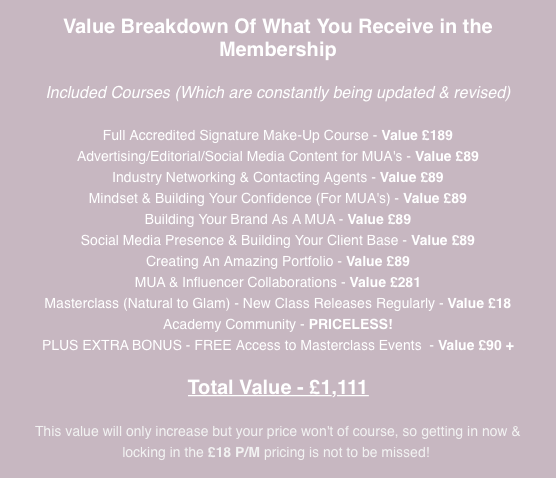 Plus our Advanced Courses will be launching this year will be included too with in the Pricing Package so worth locking it now while it's still there!

It's not to be missed, hope to see you in there!
Free Trial Offer is Ending Very Soon so Sign Up Today
---
---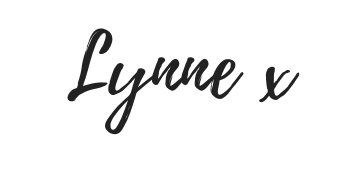 Girl Meets Brush / Founder
What some of our Students & Community Say -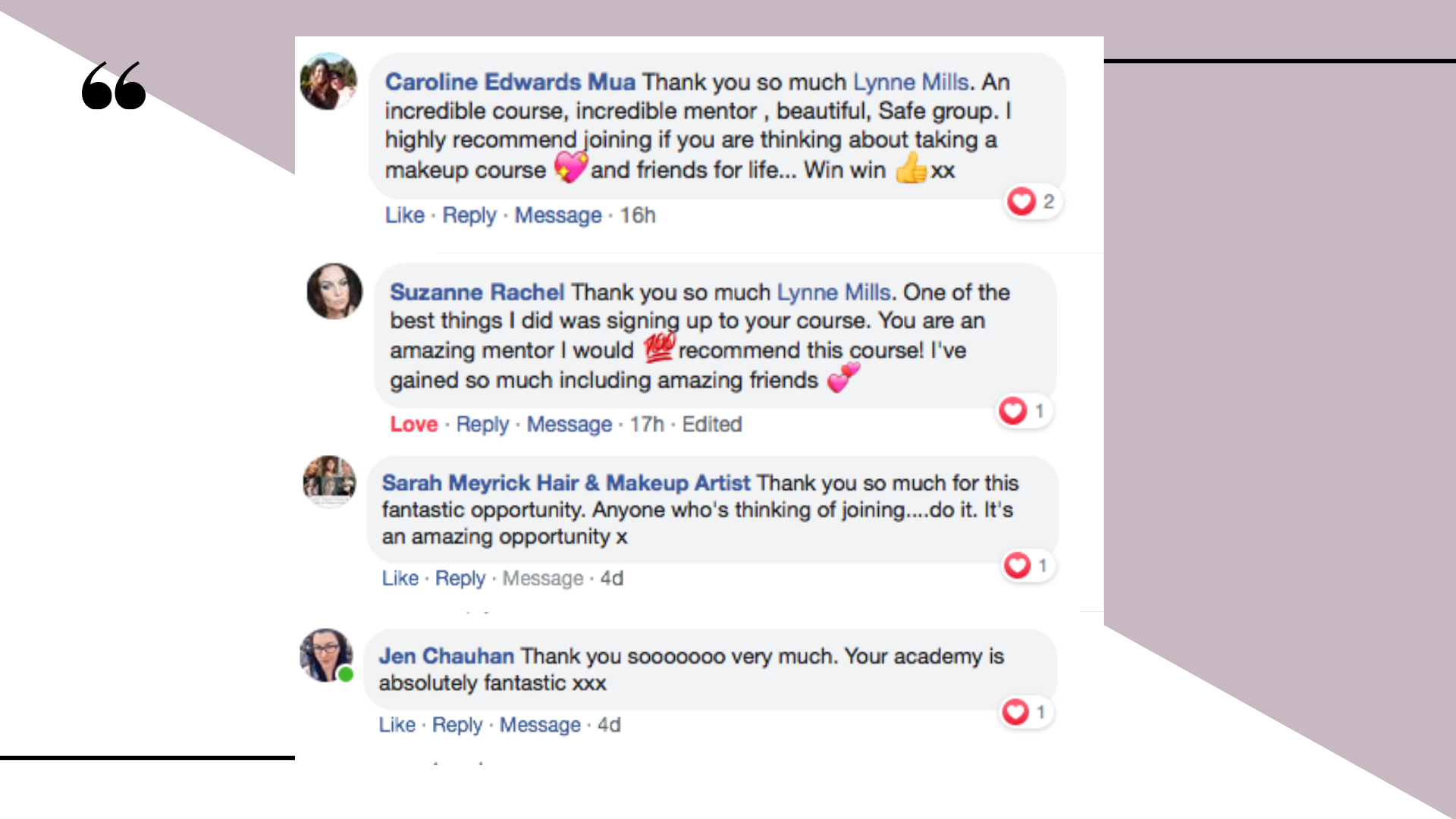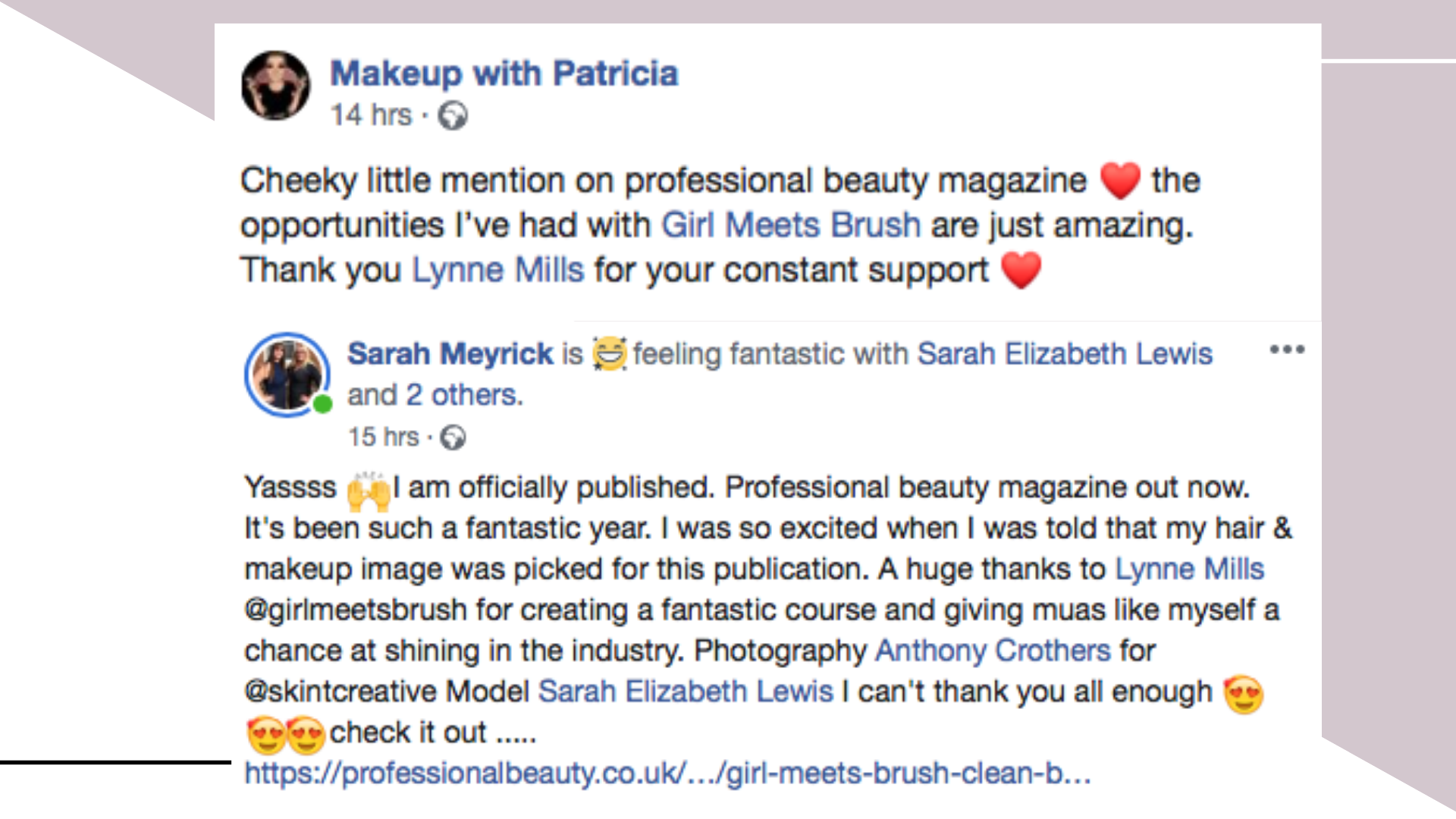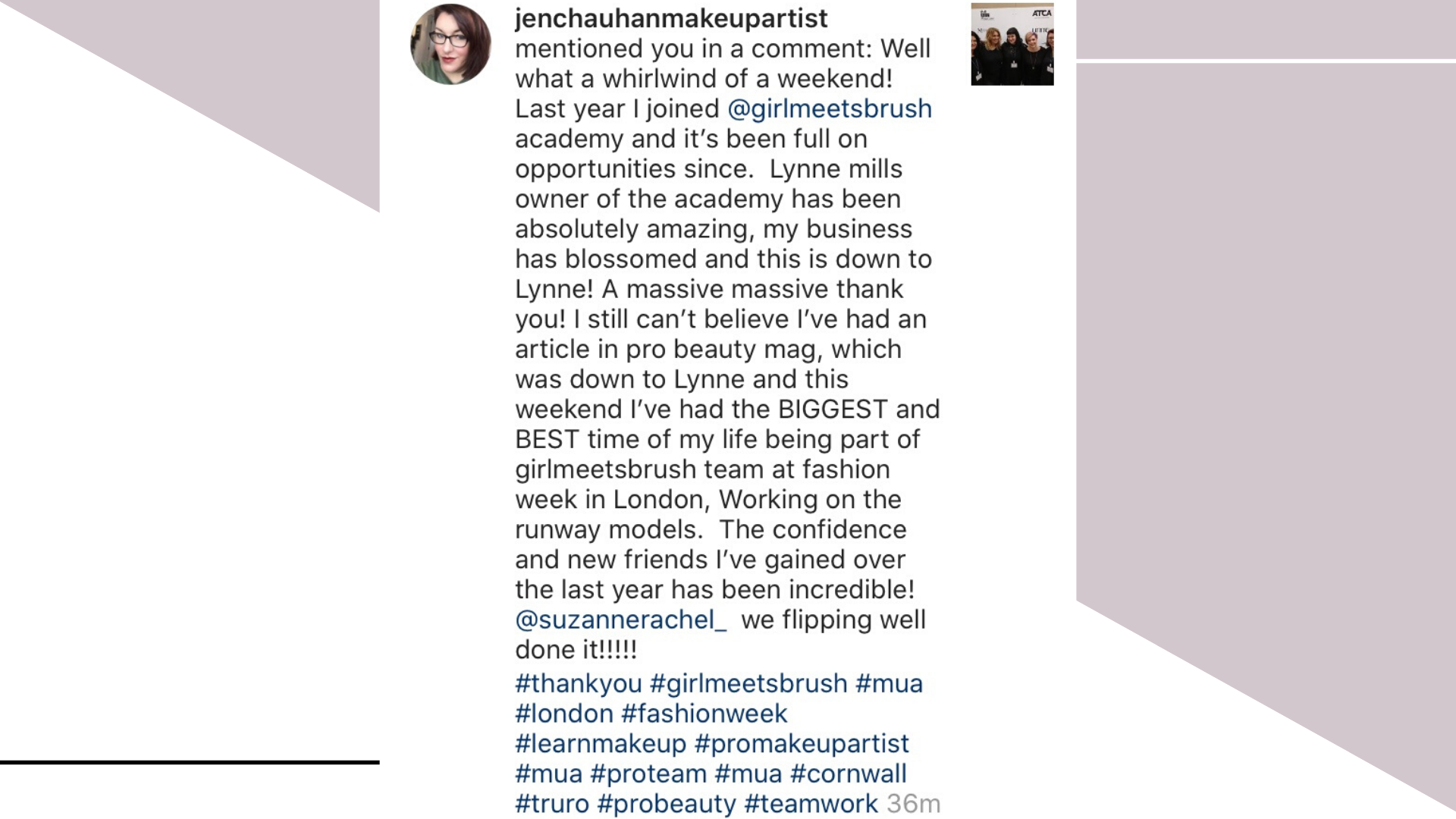 "My Make-Up journey started in August 2018 when my friend said I would be great at make up. I really wasn't sure and had no confidence what so ever, but thought you only live once so started to search the internet for online courses that would provide me with a certificate. I found the academy and thought it sounded just the ticket! The modules were so easy to follow and the support was unreal. Within no time my confidence was boosted and I actually thought I could make something of this. I was then picked to feature my work through the publication opportunity in luxe magazine, which I'm so proud of and thankful to Lynne for. The continued support from her and the group is amazing & I would highly recommend the academy, I started from nothing to having my own business within a year!"
— Joanne Davies
Before joining 'Girl Meets Brush' the Academy, I was just working mobile and didn't have any direction. Although I had the drive and tenacity I didn't really know what to do with it and how to establish myself. Lynne has helped in so many ways, not only with direction but she helps you build up your confidence and truly reach for your goals. I now have a great website which I receive regular bookings, and a brand name and logo that is helping to gain more followers to my social media outlets. I am already working a lot more and seeing my dreams become a reality, without Lynne I feel this would not be possible and cannot thank her enough.
— Trisha

"I honestly think this is one of the best courses I've done, Lynne is amazing, she is so helpful & caring and I think she's set up a fabulous academy for all abilities of Make-Up Artist. I can imagine doing this course will help me become a professional makeup artist with all the skills & knowledge I've gained, it is amazing & can't recommend it enough."

— Erin Stewart
"What can I say? Lynne Mills and her team at the Academy have been amazing. I was a bit sceptical at first seeing as it was online, but the amount of interaction, feedback and practical work you do and receive made any doubts I had vanish. You are set tasks to complete which although you can do on yourself to practice, you must also do on models, which I felt gave the course realism because in the world of makeup artists you work on others and not just yourself. There is also a fabulous Academy group where you can talk to other students, share work and ask for advice which gives it another sense of realism as if you belonged to a 'real' four walled college with other students. The courses are filled with hints, tips and so much makeup knowledge from Lynne, but also other makeup artists in the industry. Lynne also gives opportunities within the group which make you want to work harder, but if you want to know what those are, your better off joining the academy and becoming the makeup artist you want to be!!!`
— Mercedes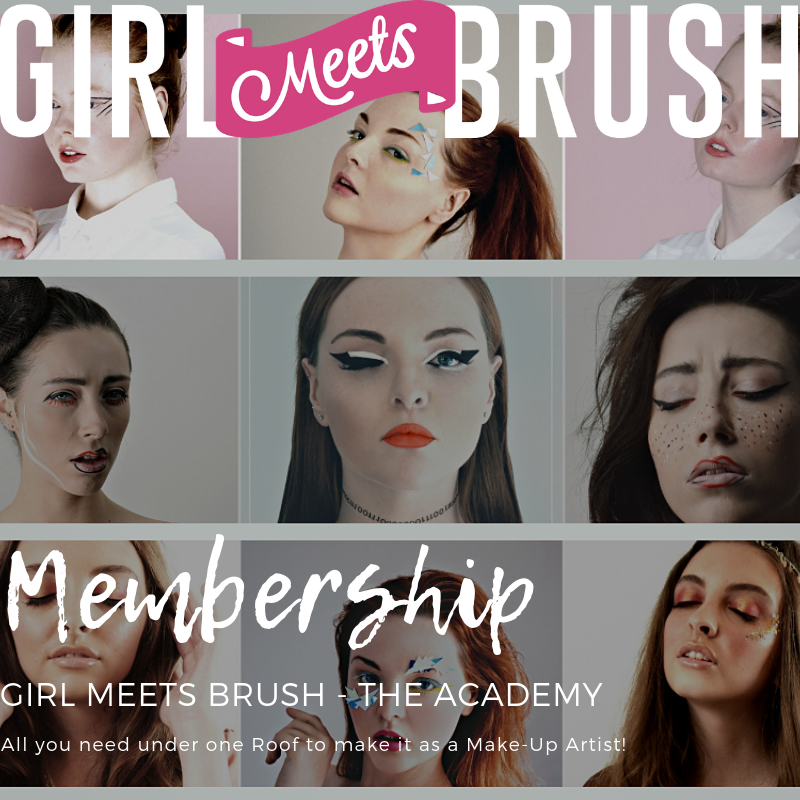 Your Instructor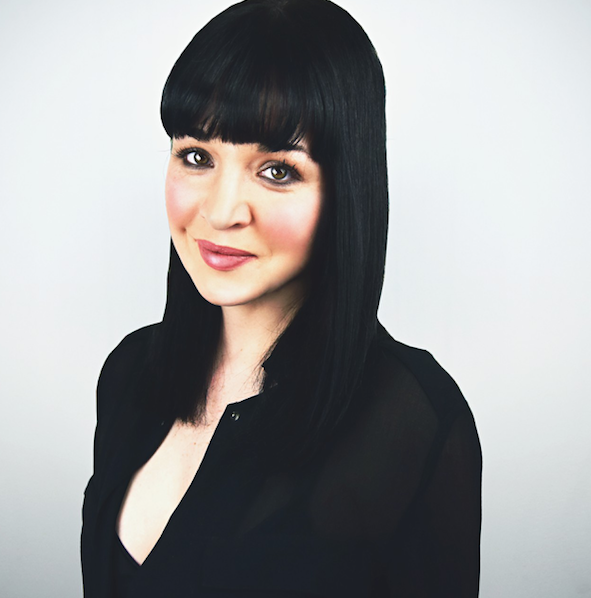 Course Curriculum
Academy Membership Welcome & Overview
Available in days
days after you enroll
Courses Included with Purchase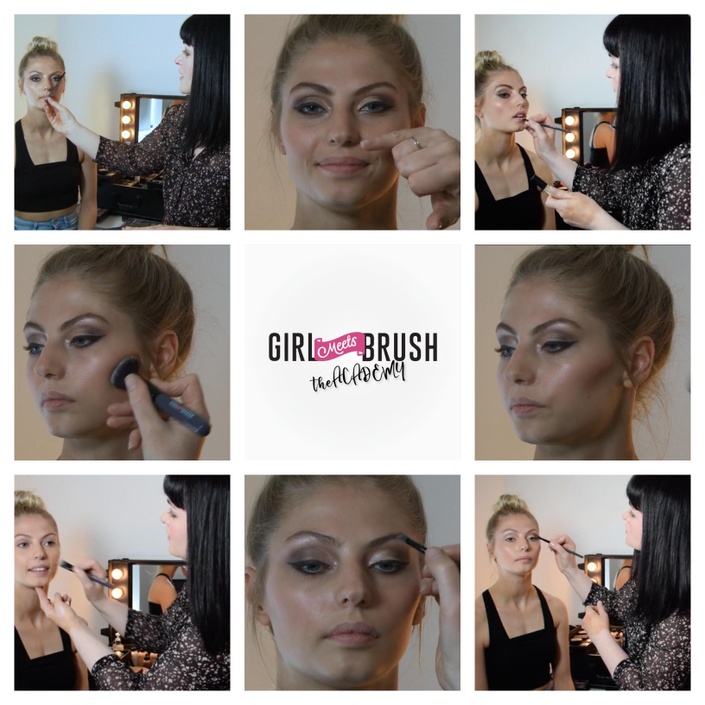 Natural to Glam Make-Up Masterclass (Membership)
Taken by Celebrity MUA Lynne Mills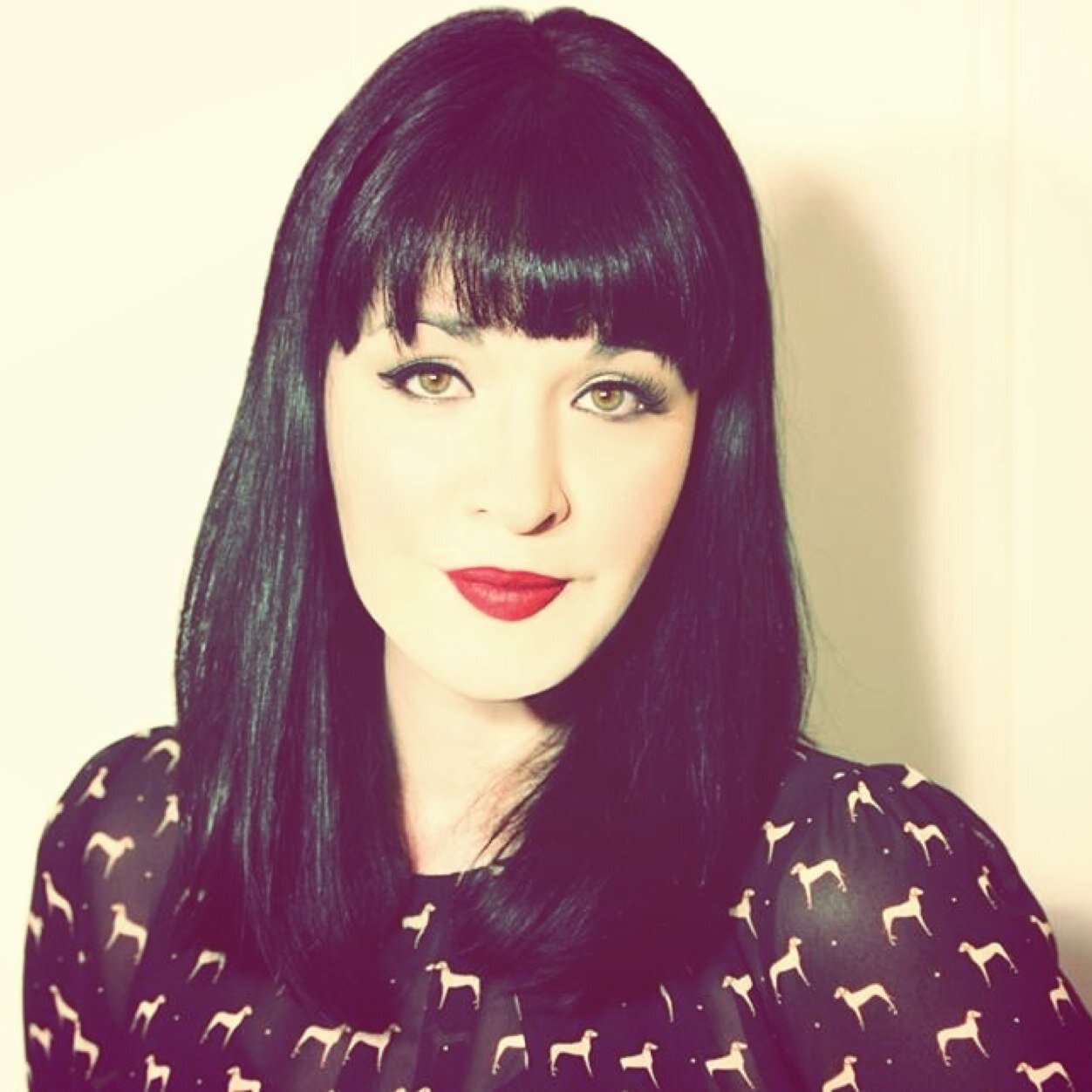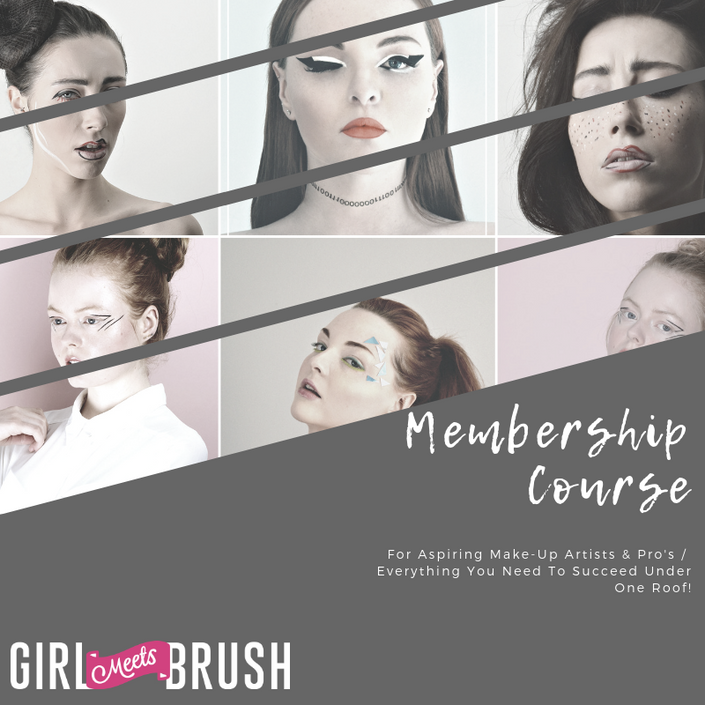 Membership Accredited Make-Up Course / Becoming A Successful Make-Up Artist
A Comprehensive Course & Power Bitesize Guide in Getting Started - Essential Make-Up Skills & Knowledge!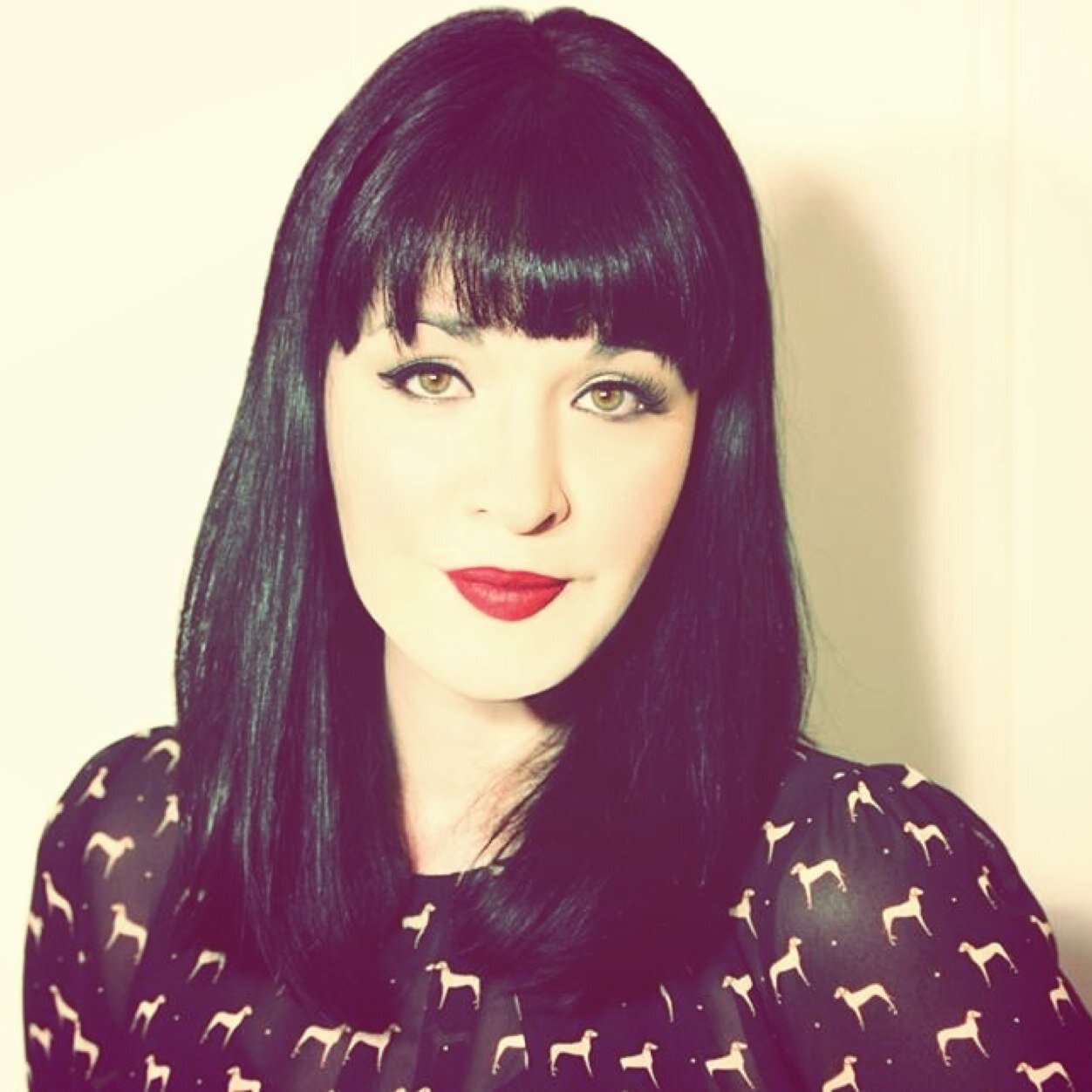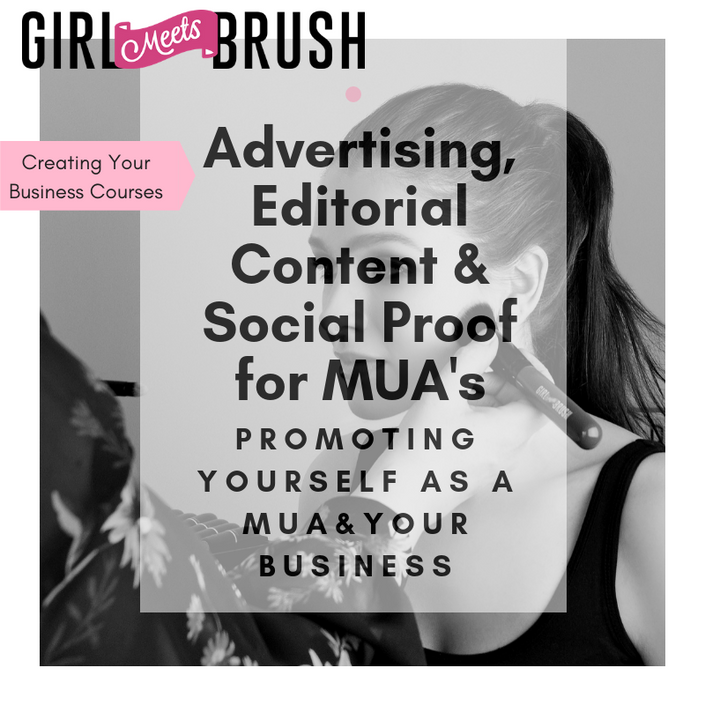 Advertising, Editorial Content & Social Proof for MUA's
Magazines, Blogs, Directories, Booking Apps, Editorial Content, Awards & Reviews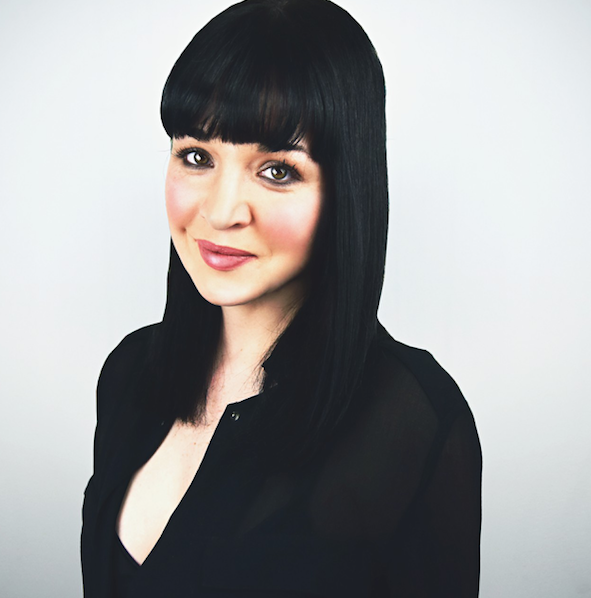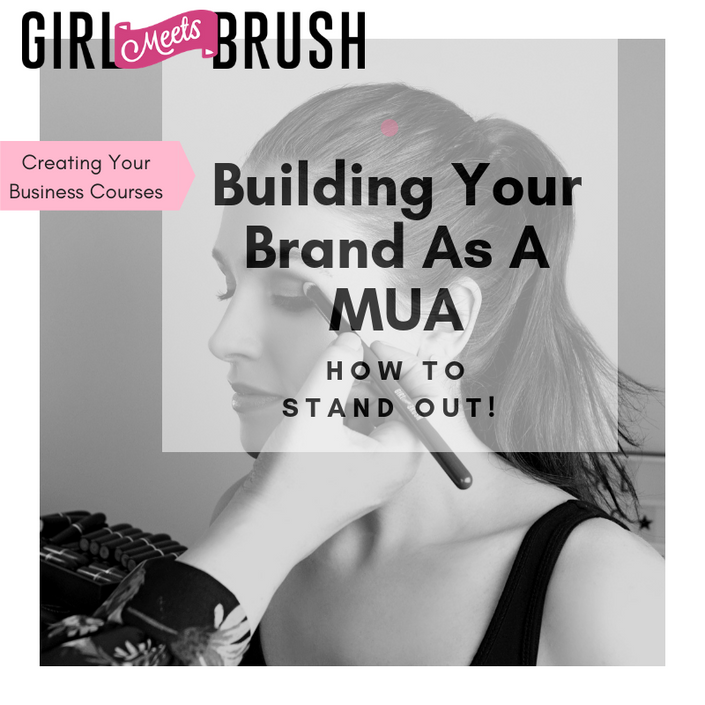 Branding as a MUA - How to Stand Out!
Stand Out From The Crowd & Become That 'Go To' Make-Up Artist!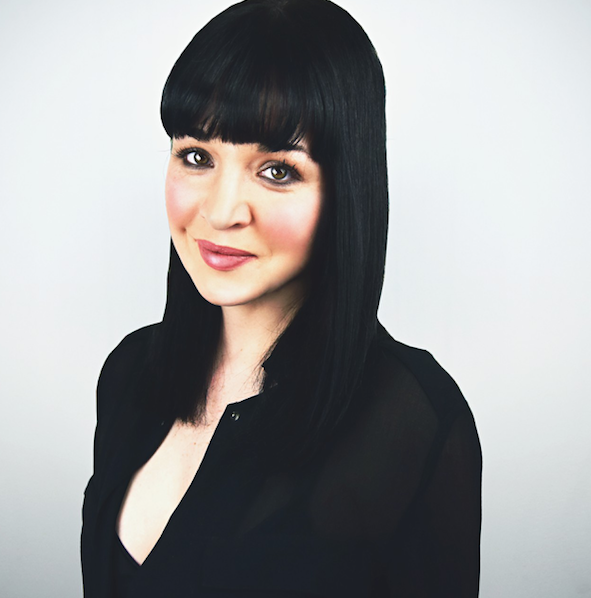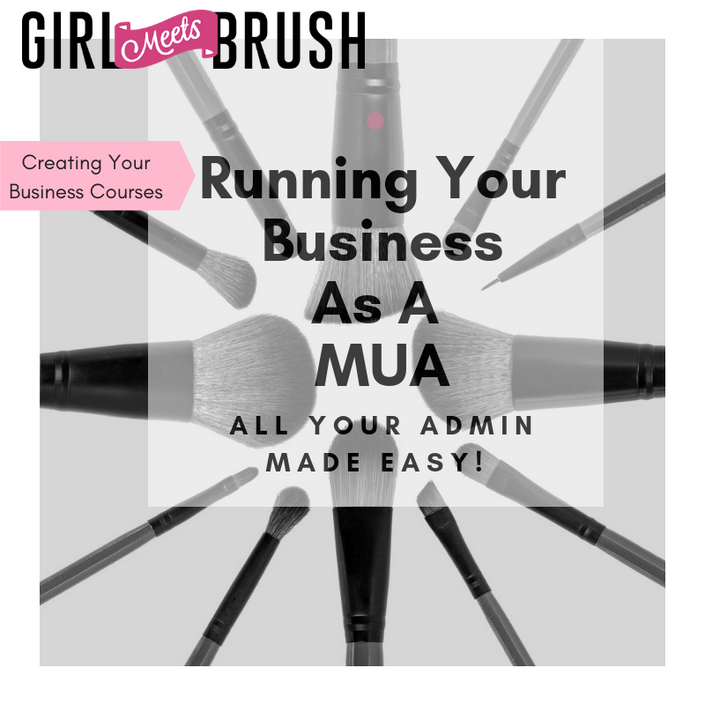 Running Your Business As A MUA
Email Management, Diary Management, Accounts & Client Contracts.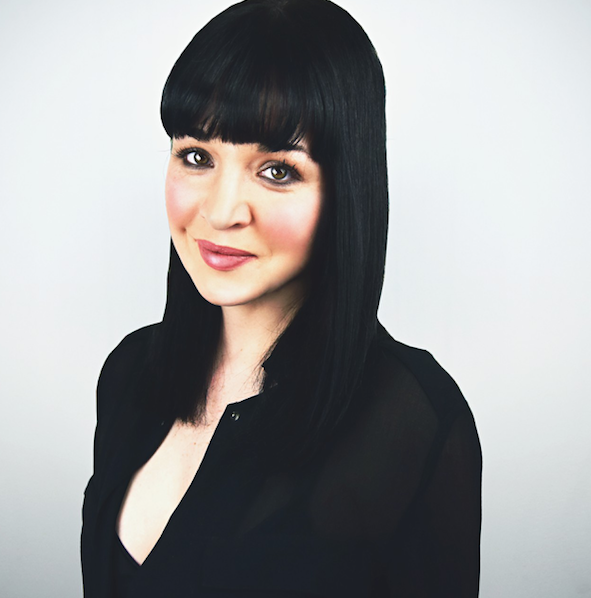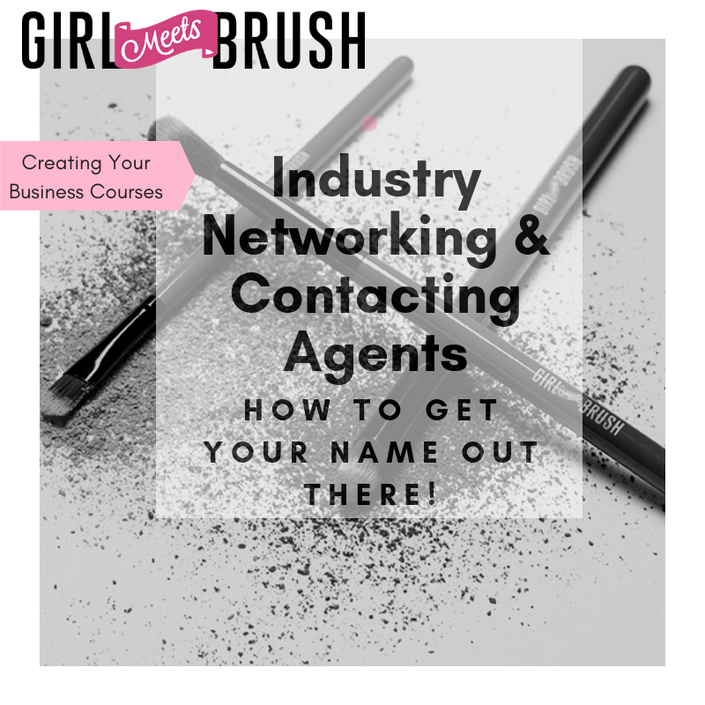 Industry Networking & Contacting Agents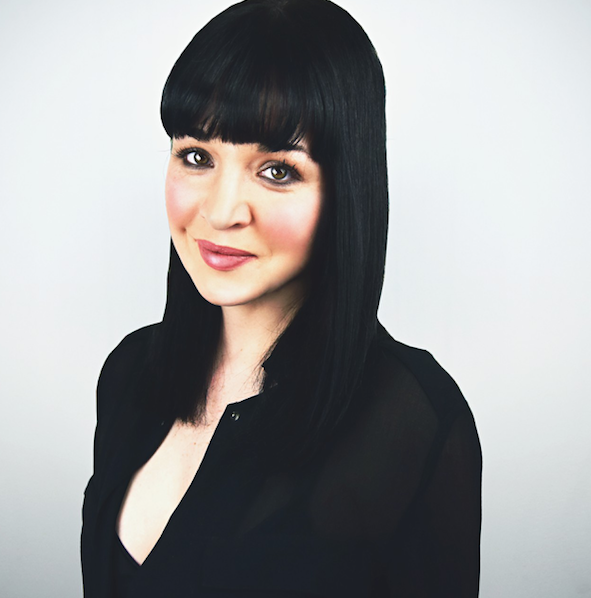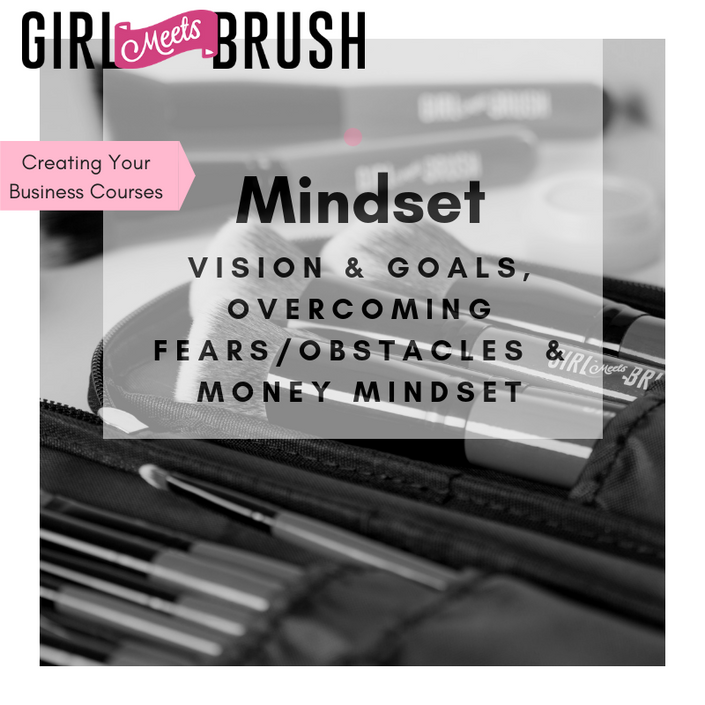 Mindset for MUA's & Building Your Confidence
Building Your Confidence, Setting Goals & Money Mindset!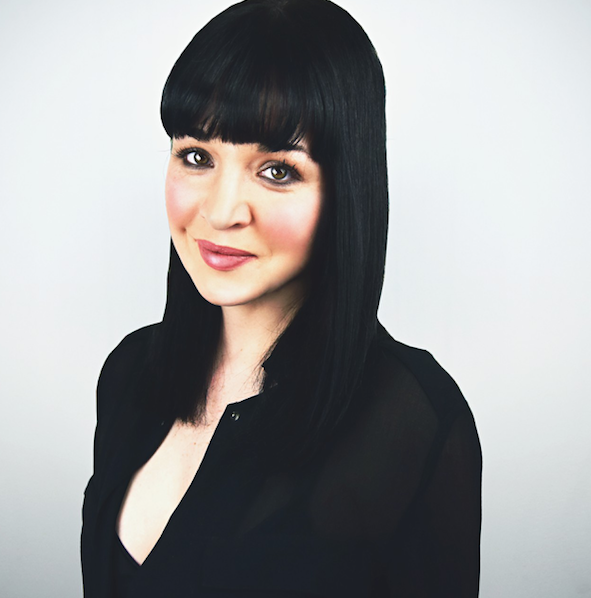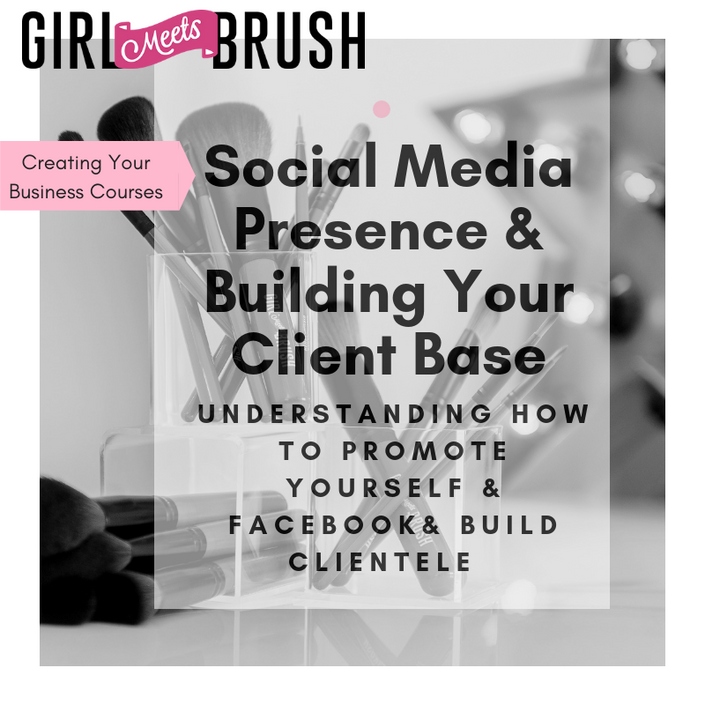 Promoting Yourself As A MUA - Social Media Presence & Your Loyal Client Base
Understanding Facebook Ads, Promoting your Profile, Creating Content, Email Lists & Sales Funnels for regular clientele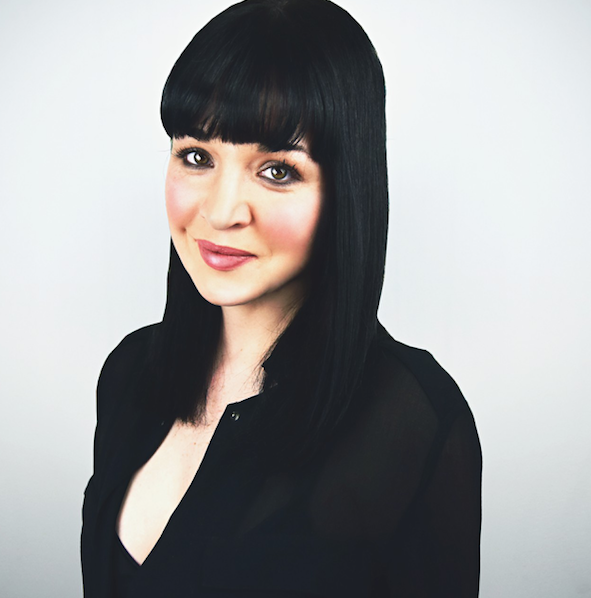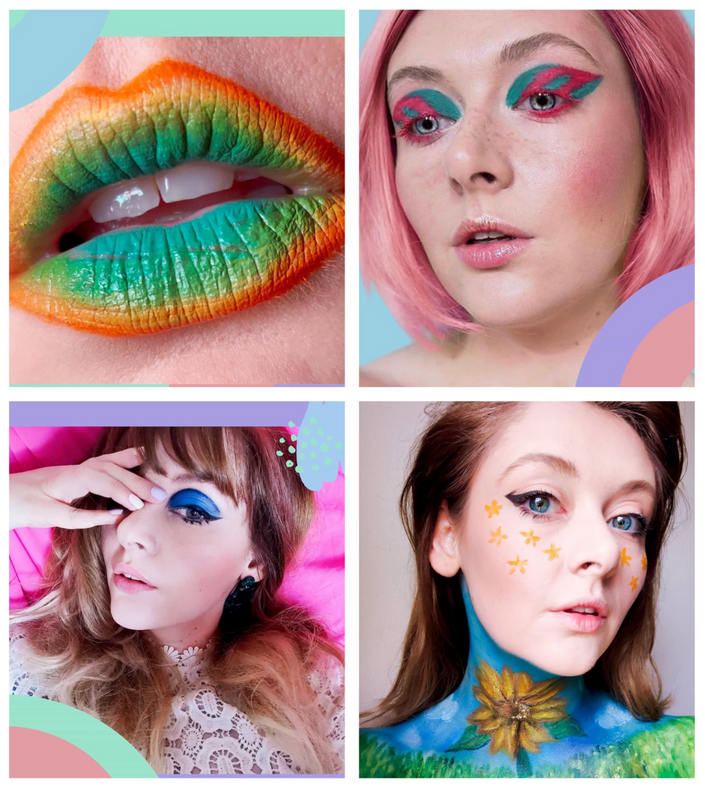 Creative Make-Up For Instagram Masterclass
With Bethany Williams @whatshedidx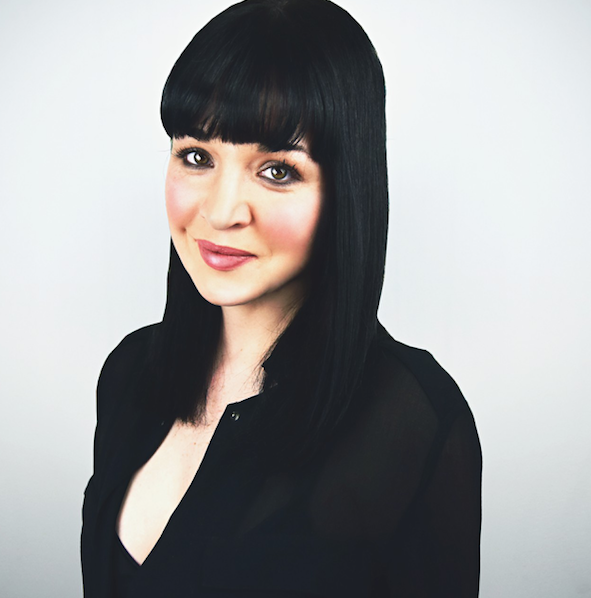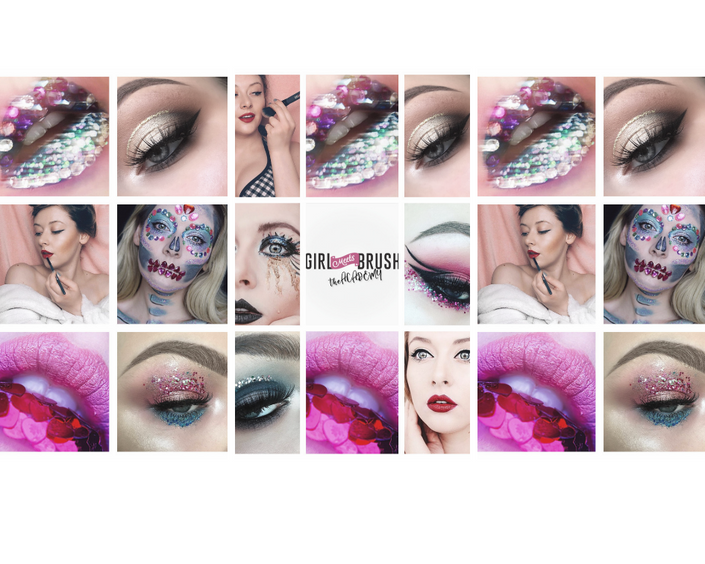 MUA & Influencer Collaborations (Revised Monthly)
Tips, Advice & Tutorials. Including our Collaborations with MUA's, Bloggers & Influencers!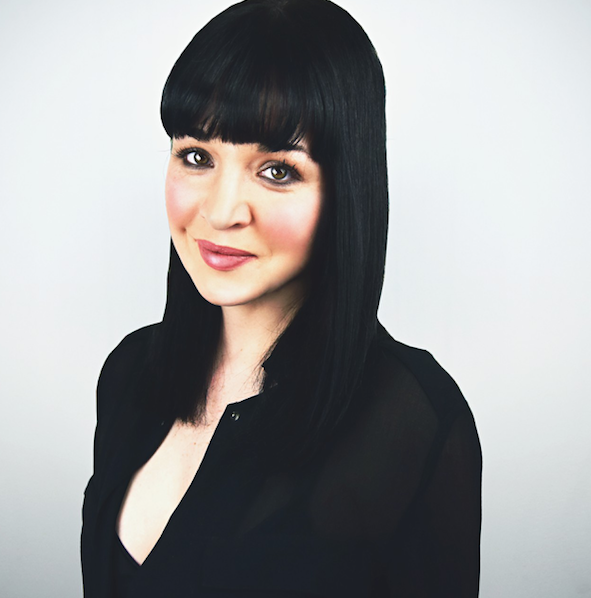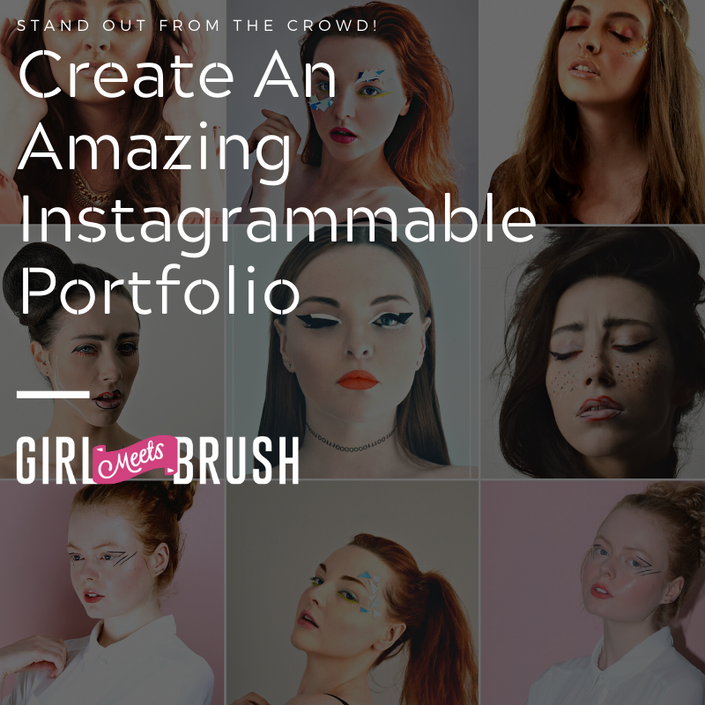 Creating An Instagrammable Portfolio & Social Media For MUA's
Stand Out from the Crowd on Instagram & Facebook!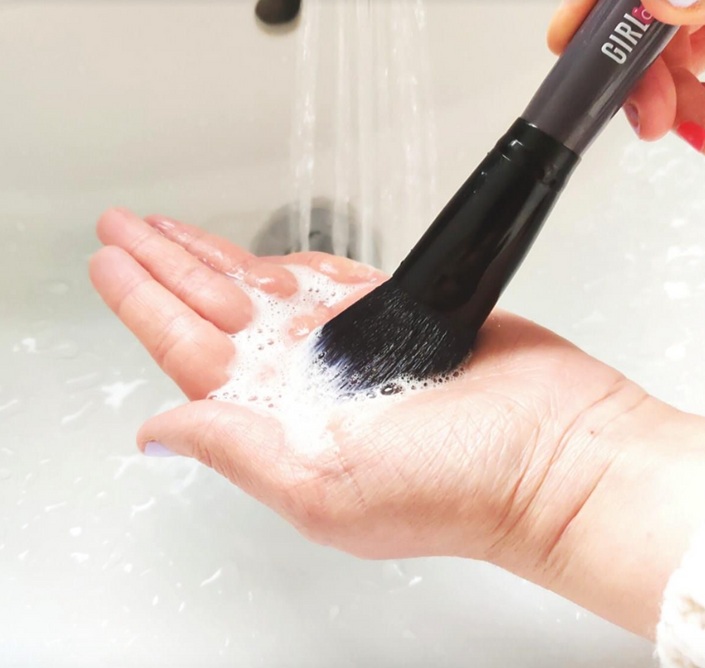 Covid-19 Resource & Guidance for MUA's Returning to Work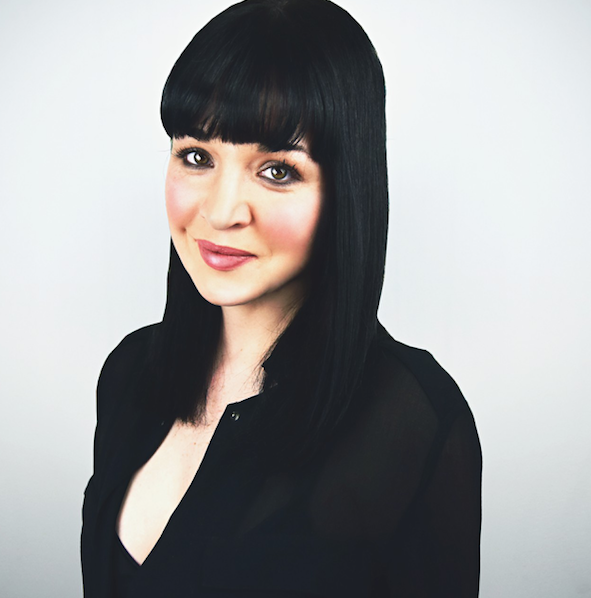 Original Price: £1,224
Frequently Asked Questions
What Does My Monthly Fee Include?
You get full access to our Academy & Signature Full Accredited Make-Up Course, Academy Ongoing Opportunities (Including Publication & London Fashion Week) as well as all our Business Courses, New Course Launches, Masterclass Events, Collaborations, Feedback Support & Guest Experts which are updated & revised regularly. You will receive a full accredited certificate upon completion of our signature course this, of course it is optional to do this & if you want access to the amazing bank of skills & knowledge then the membership will have everything you need! You will also receive Discounts on our Make-Up Brushes, plus Access to Our FB Group & Community where you can get Feedback & take part in our Challenges.
When Does The Course & Membership Start and Finish?
How does lifetime access sound? After enrolling, you have unlimited access to the Course & Membership for as long as you like until you cancel - across any and all devices you own.
What If I Am Unhappy With The Course?
We would never want you to be unhappy! If you are unsatisfied with your purchase, contact us in the first 30 days and we will give you a full refund. Alternatively you can Cancel at any time you wish & there is no commitment on your part to stay if you do not wish to.

Lynne Mills / Founder
Hello & thank you for being here!
I'm Lynne & the founder of Girl Meets Brush. For those of you that don't know my story already I started out as a MUA back in 2004.
Since starting my career I have been very fortunate to set up & run my make-up team all over the country & work on some amazing projects! From working with celebrities, setting up a international brand collaborating with Eylure & Harvey Nichols, to having my work featured in publications such as Vogue & Sunday Times Style.
This has all lead me to set up Girl Meets Brush the Academy to work with make-up artist to create their own amazing businesses!
Building yourself as a brand & succeeding in business, is not just about the technique of applying make-up, but it's knowing about how to build that client base, carve your career & be a working successful make-up artist, and this doesn't mean jetting off to London & New York leaving your family behind (although you can if you like I guess!).
It is most importantly building the success right where you already are & in this growing industry the opportunity is all there, trust me!

"My mission is to help & support aspiring make-up artists to produce high quality, timeless & stylish work that will put them ahead of their peers."
— Lynne x